We need visual confirmation
---
This article is in need of images.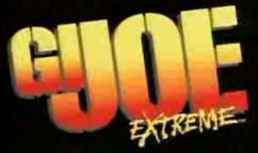 Overview
Production
Episodes
Season 1
01. Summoning of Heroes
With the mysterious organization SKAR (Soldiers of Kaos, Anarchy, and Ruin) poised to assault Europe, a new team of Joes must be formed to deal with the threats faced in this brave new world.
02. Serious Leg Work
03. Point of Honor
04. Chips and a Cold, Cold Drink
05. To Catch a Klaw
06. Relics
07. Dawn's Oily Light
08. Crawling from the Wreckage
09. Extend a Helping Klaw
10. Now Hear This
11. Winner Take All
12. Coup of the Klaw Part 1
13. Rebellion Part 2
Season 2
14. SKAR Under Siege
15. Operation Underground
16. A Traitor Among Us
17. Iron Klaw Unmasked
18. The Search for Clancy
19. Sabotage in the Sky
20. The Silencer
21. Rampage for President
22. Hard Road Home
23. Wreckage: Revenge!
24. Fear at Fifty Fathoms
25. Metalhead Goes AWOL
26. Betrayal
External Links
Where's the rest of the information??!!
---
This article is a stub and is missing information. You can help Joepedia by expanding it.
Ad blocker interference detected!
Wikia is a free-to-use site that makes money from advertising. We have a modified experience for viewers using ad blockers

Wikia is not accessible if you've made further modifications. Remove the custom ad blocker rule(s) and the page will load as expected.