Ad blocker interference detected!
Wikia is a free-to-use site that makes money from advertising. We have a modified experience for viewers using ad blockers

Wikia is not accessible if you've made further modifications. Remove the custom ad blocker rule(s) and the page will load as expected.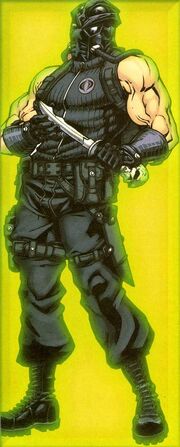 Guillotine is a member of the Plague, a Cobra faction in the A Real American Hero continuity.
Bio
Guillotine is an Eel.
Fiction
Comics
A Real American Hero continuity
Devil's Due Comics continuity
Write up

G.I. Joe Reloaded
Write up

Hasbro Comics continuity
Write up

Toys
Write up

Trivia
Write up

External links
Write up

Footnotes
Write up